Seif El-Jack (Cardiologist)
MBBS, FRCP (UK), FRACP, FCSANZ, FACC, FSCAI
Seif El-Jack is a general and interventional cardiologist based at Auckland's North Shore where he is the Lead Interventional Cardiologist at the CardioVascular Unit, Waitemata DHB. Starting in the UK, Seif finished his general cardiology training at Greenlane and Auckland City Hospitals where he also completed an Interventional Cardiology Fellowship. Seif undertook a further interventional cardiovascular fellowship at William Beaumont Hospital, Michigan, USA. He has subspecialty interest in ischaemic heart disease treatment and prevention, coronary and non-coronary interventions and device-based interventional treatment for hypertension. Seif has maintained a keen interest in academic cardiology and leads a busy Interventional Cardiology Research Programme at North Shore Hospital which actively participates in international and local research with several relevant publications in the field.
Seif also does pro-bono work as part of an Australia-NZ 'visiting-team' helping a fledgling interventional cardiology service in Fiji. With the support of the Friends of Fiji Heart Foundation, the NZ team he is part of has arguably done the most coronary stenting procedures in the last 5 years at Colonial War Memorial Hospital in Suva. Seif is preparing for his annual visit later in 2015.
When not working, Seif tries to spend as much time as possible with his family, including 2 school-age children. He enjoys gardening, travelling, reading and modern art. He supports his children in various sports. Rugby remains a challenge though!
Seif El-Jack - Interventional Cardiologist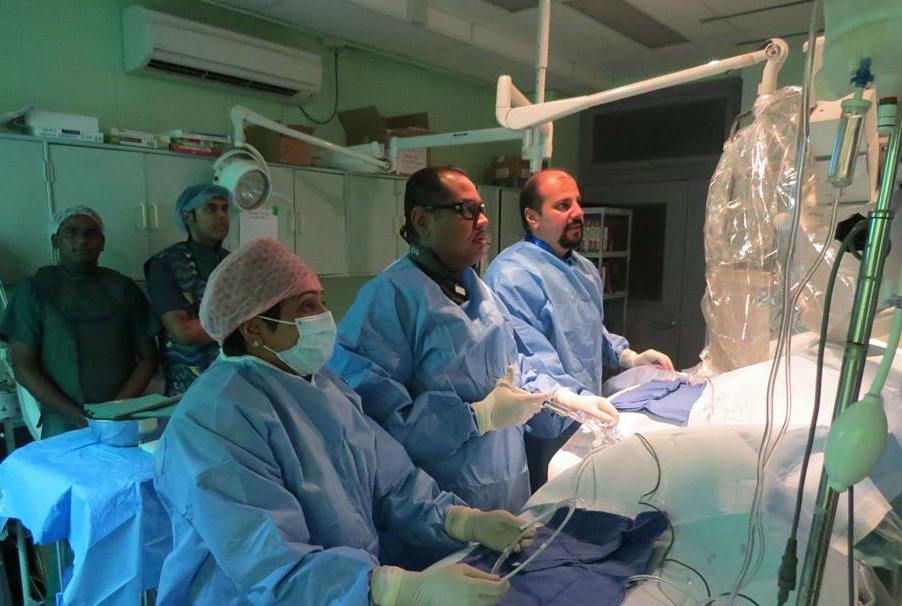 Seif with Dr Nusair in CWMH CathLab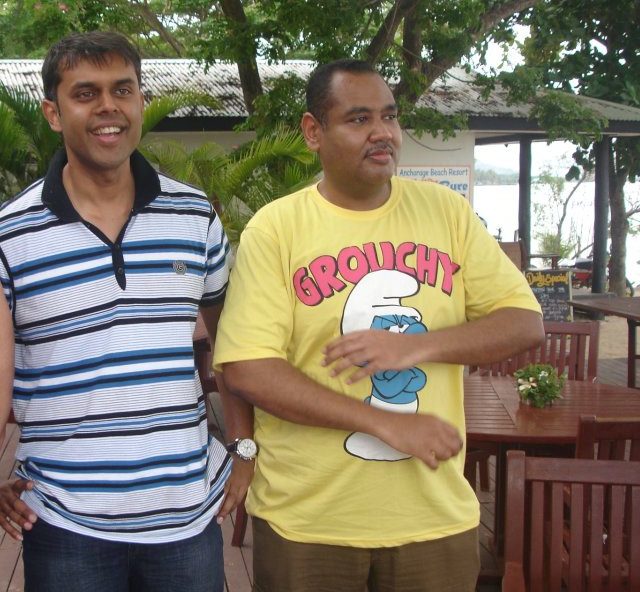 Seif with Mr Shah, FOFHF Angiography Mission Chief